What's Working for Our SharePoint Analytics Customers During COVID-19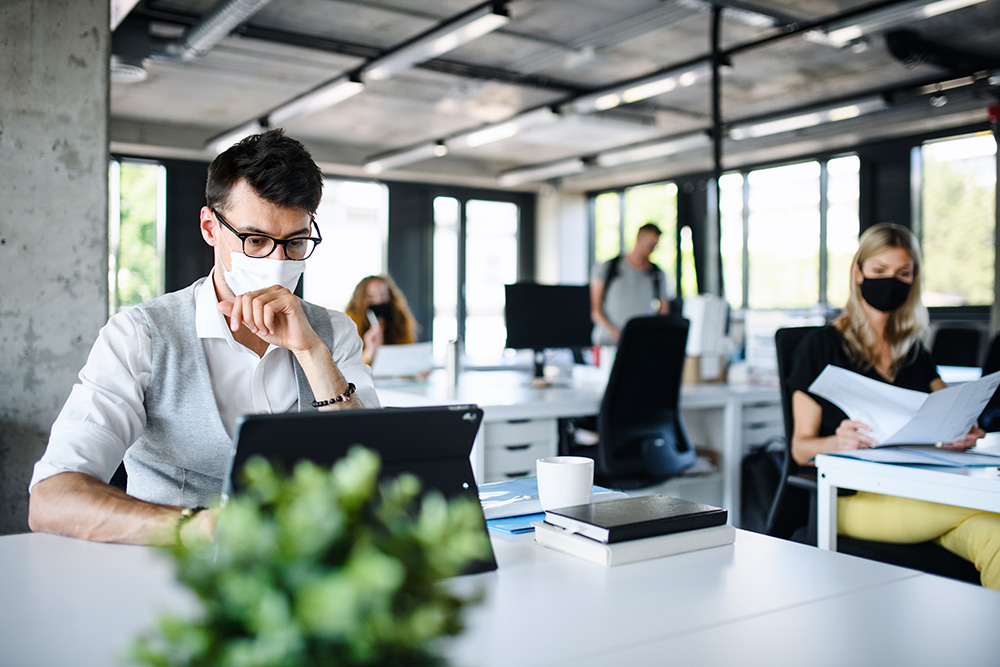 We are continually seeking solutions that work for our customers in a learn-as-we-go pandemic situation.
One customer recently gave us insight into their Coronavirus Situation SharePoint Site. The brand new site is being updated with perfect frequency and relied on by all teams for the latest critical information during a global pandemic and work shift. They know it's serving the organization well because they've also set up Webtrends SharePoint analysis to track down to specific use.
Webtrends reports allow your team to determine quickly:
WHAT COVID-19 RELATED INFORMATION IS BEING VIEWED BY YOUR TEAMS
Content-based reports show which pages are being viewed the most and least. View the "Life of a News Article" to help determine the cadence of when new material should be posted.
Use Link Tracking reports to see which messages on the page are of most interest and which can be removed.
Track high frequency examples of questions being asked and address them.
WHO IS VIEWING YOUR COVID-19 INFORMATION
Understand Adoption of the messaging using the User Attribute-based reports.
Segment information by Region, Country, Office, Department, and User to see which groups have read the critical messaging.
BUILD YOUR COVID-19 CRISIS SITE AND KEEP IT
Regardless of industry - every organization should be creating a SharePoint crisis management site for all things related to the current crisis. Last week, Susan Hanley of Computerworld outlined her top SharePoint tips and resources for your COVID-19 site.
"We know there will be other crises and in the spirit of keeping our site architecture flat and allowing users to follow sites for topics that are most relevant to them – and having a reusable template to deploy the next time a crisis occurs ... we need a unique site," said Hanley.
It may be interim, it may be permanent, and it may evolve as your work patterns change, but most of all, let it be thorough. The sample outline below includes the top topics our clients are addressing and assessing with Webtrends for SharePoint:
USE DISTINCT TOPIC PAGES

Actions & Precautions your company is taking

Social Distancing at Work: Common Areas, Your Desk, Customers Interaction
Company cleaning and sterilization updates
Face mask policies
Current Company News & Latest Updates

Video Archive of leadership announcements or tutorial videos
Corporate Press Releases
Customer communications
Health & Wellness Pages

Safety precautions for employees
Health and family health guidelines
If the employee is client-facing, what should they say to your customers?
Links to reliable external resources (CDC, WHO)
Family and EAP Resources

How to Protect Yourself and Your Family
Links for Financial Resources
Working from Home Resources

Remote work guidelines and expectations
Test your Internet Speed
Video meetings support
Tips for video meetings
How to Use Collaboration tools\
Questions and Contacts:

All important employee-resource contacts and email addresses to help address any questions.
MAINTAIN A FAQ MINDSET Address any questions you anticipate.

Which of our offices/stores are physically closed and for how long?
What is happening in our other state offices?
Will you give sick pay to colleagues who are unable to work due to coronavirus?
How long is the work-from-home mandate in effect?
Will there be layoffs?
What restrictions are there for large meetings in affected areas
KEEP IT CURRENT Once you set up your coronavirus hub page, it is critical to keep it absolutely current as the news and tone intensifies or things begin to return to normal. Track everything with Webtrends SharePoint analysis and adjust information based on your reports.
At Webtrends, we'll continue to monitor the advice and resources of our clients and experts as the COVID pandemic continues.
Whether SharePoint is new to your organization, or the platform has been in use for several years, Webtrends has the case studies, specific metrics, and reporting for all everyday use cases on our website.