Two minor updates.  First, we refreshed the login page for A9. You can now see current data collection status, release notes, and other handy references right on the login page.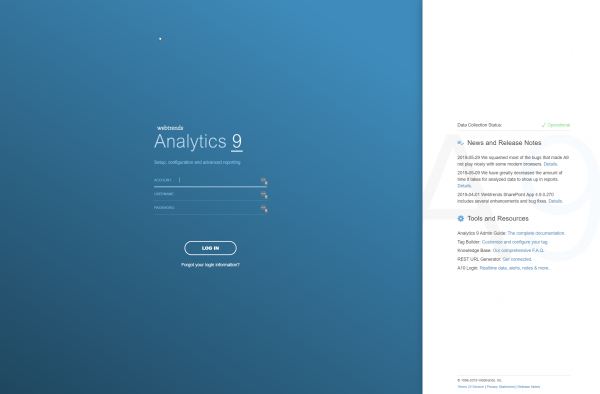 Second, we flubbed up the fix last week for Issue 35: Fixed bug that prevented graphs to not load in Internet Explorer.  It is now properly fixed.  Our apologies for not getting that thoroughly fixed the first time.
We are working on a lot of exciting things that we will be sharing with you soon!.