Measure SharePoint adoption to better understand ROI
Pinpoint adoption by reporting on new and returning user metrics, even down to the specific user or up to the division or group.
Develop engagement strategies to improve adoption
With Webtrends reporting for SharePoint, you have the ability to enact targeted adoption and sustained engagement strategies to improve SharePoint usage and ROI.
Designed specifically for SharePoint environments
Webtrends Analytics for SharePoint was designed specifically for the intricacies and nuances of SharePoint and is used by more than 300 leading enterprises worldwide (including Microsoft). To get the most out of Microsoft SharePoint, you need to see who's using it and who's not.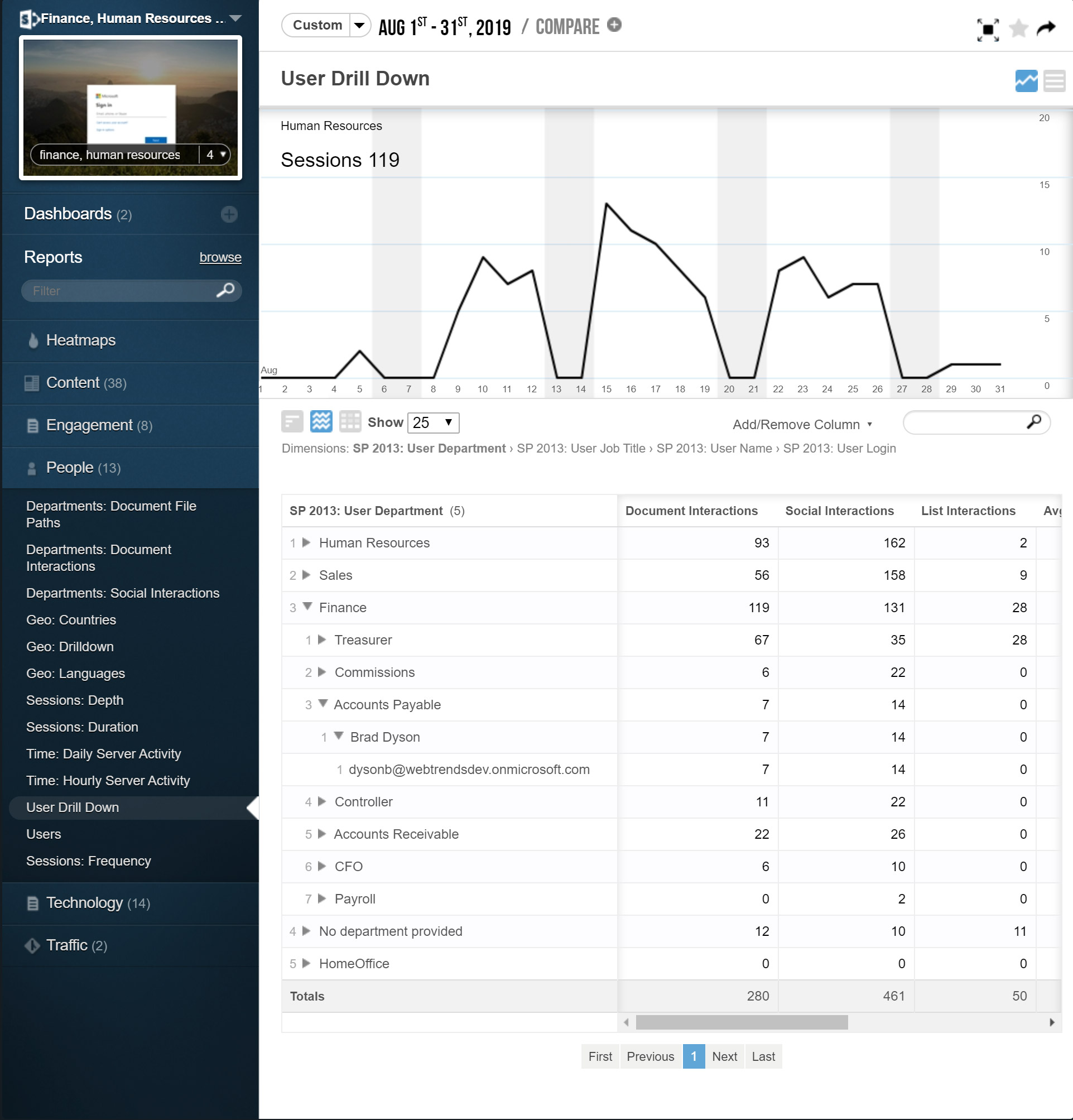 Webtrends Analytics® for Sharepoint®
Join our other clients on the path towards Sharepoint success with the Microsoft-preferred analytics solution.