I am very proud to announce the new Webtrends website. This project has been in the works for about 5 months and was executed internally by the Webtrends Digital Marketing team.
Since we have access to the best tools in the market, it only made sense for us to make use of our own Solutions at the forefront of the project. We integrated a state of the art Measurement Strategy; we are using our robust Optimization Solution; and we implemented our new Streams Solution – and so much more.
We did a lot of testing and discovery to make sure we made it as easy as possible for the user to find what they are looking for on the site. We also wanted to make sure it was clear what we do as an organization and how we can help those that are looking to solve complex Digital Marketing problems. This industry is in constant flux and since Webtrends is at the tip of the spear we have to be agile in our messaging and capable of scaling when and where it's appropriate.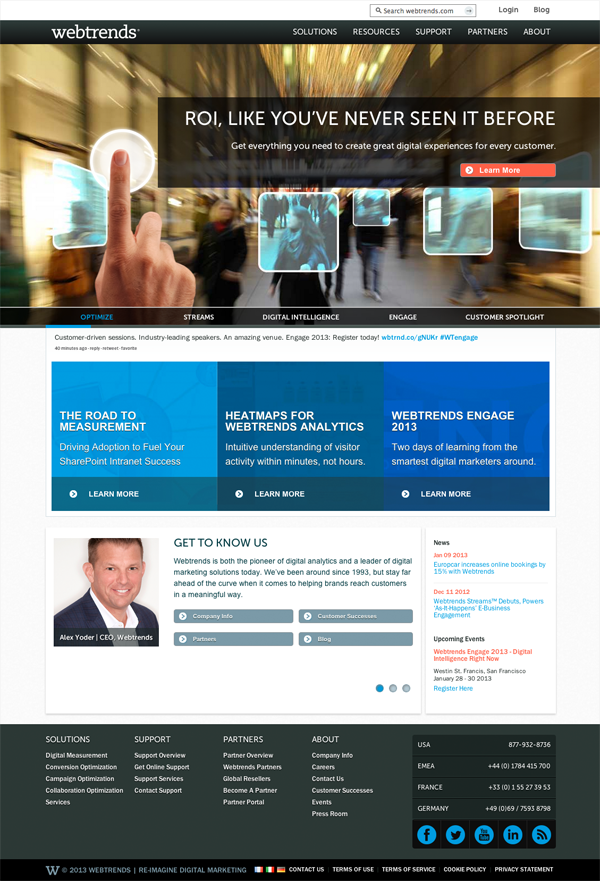 We decided to go with a left navigation throughout the site to mimic what users would see in our core Analytics 10 product to create consistency. This also allows users to quickly identify where they are, no matter what page they hit, since the majority of our traffic doesn't come in from the home page.
As an example, in the screenshot below you can see how we laid out one of the many Solutions we offer as a company. In this case, you are looking at Webtrends Streams: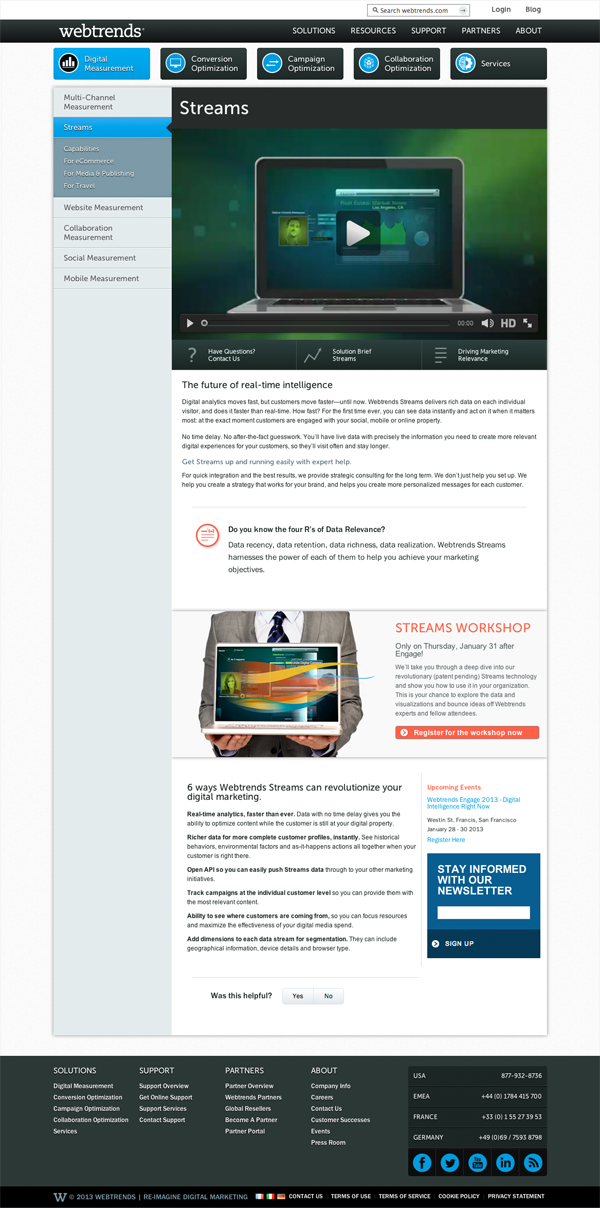 We have also put a strong focus on the organization and filtering capabilities of our Resources, our Partners and our Customer Success Stories.
A big thank you to all those involved. This is just the beginning of what is going to be a very aggressive Digital roll-out in 2013 — so stay tuned!